"The full moon on the night of July 27, 2018, presents the longest 
total lunar eclipse of the 21st century. The total phase of the eclipse – 
That's exciting news!  And, unfortunately, we won't be able to see the eclipse from north America this time.  I did find a place in Israel that will be live casting at 
www.bareket-astro.com,
 if you would like to follow the event. If you are in Asia or Africa – enjoy!
I've also been hearing a lot of conversation about the astrological and emotional implications of this full moon and the eclipse.  So I got curious to see what I could learn.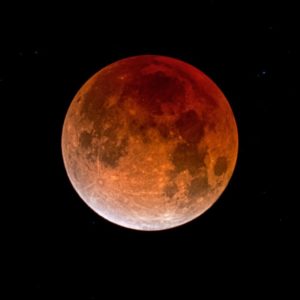 1.  Be aware that we will feel the emotional effects of the eclipse before, during and after the event.  No wonder I wrote about all of the dust and emotions I stirred up last week in my garage.  Ahhhh…
2.  This is a great time to review, reconsider, rethink and reflect on your core values.  As a life coach, I get excited about Visioning meditations and asking powerful questions:
–  What have I been resisting, denying or putting off?
–  What are my core values and how do I honor them?
–  Where am I out of alignment with what is truly important to me?
–  How may I deepen and nurture my relationships?
–  What will give me greater ease, comfort and wellbeing in my body?
Now is the time to be open to change.  Be patient with yourself and others.  Be open to surprises and unexpected opportunities.  Practice extreme self-care and patience with the process.  Ahhhh…