Crystal Clear Visioning For Measurable Results
Clarity, Creativity and Healing Motivation
Congratulations for investing in yourself!
Please note! The Guided Meditation CD is not included in your Visioning E-book. You will receive the Guided Meditation when you sign up for my mailing list with your email address.
You will learn:
How to quiet your mind and body
Simple and effective relaxation techniques
How to connect with your intuition and inner guidance
Schedule your complimentary session today.
Please complete this simple, confidential, questionnaire and I will get in touch with you to schedule a complimentary consultation. I will introduce you to Visioning Guided Meditation and Emotional Freedom Technique (EFT) and together we will design a program to support you in your healing journey.
Testimonial: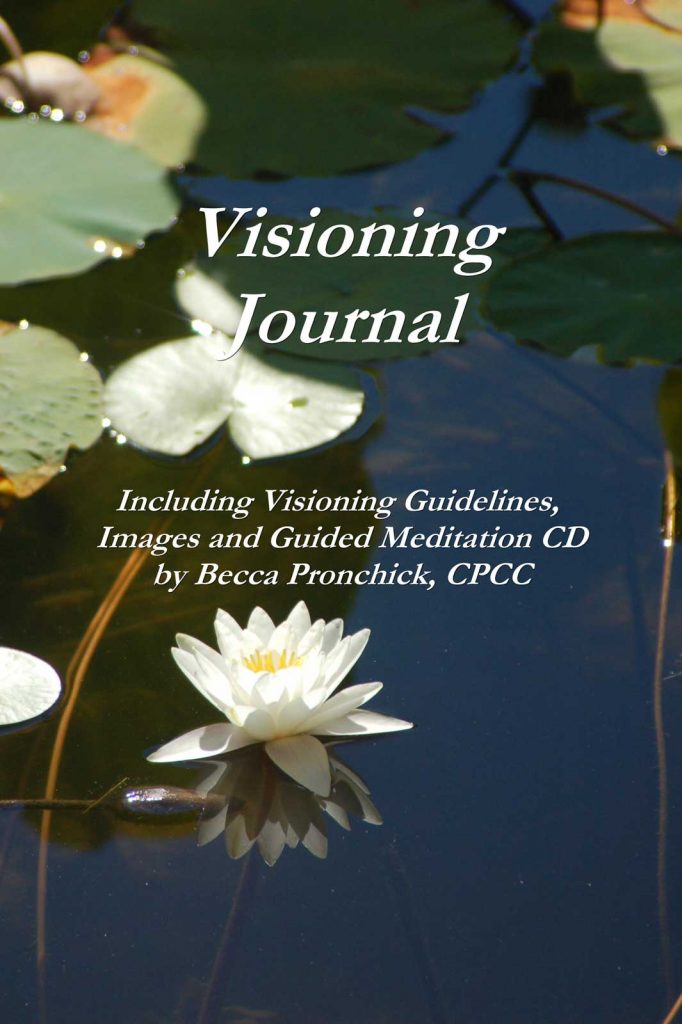 "I highly recommend Becca Pronchick as a coach. She has truly helped me to change my life. With her support, guidance, and visioning, I've been able to attain all of my important goals:
· A wonderful new career and job that is the perfect match for my talents and interests.
· Daily spiritual practice and physical exercise.
· Vastly improved health and vitality.
· Lovely relationships with my family and significant other.
· A very comfortable financial situation and outlook for the future.
· Renewed self-confidence and excitement about the coming years.
Through working with Becca, I've come to understand who I am and what I really want in life – and I've realized that taking care of myself is just as important as all my other life goals."
Kathy Anttila, Marketing Communications Consultant