What is Emotional Freedom Technique (EFT) Tapping?
Simply stated, it is a unique version of acupuncture except you don't use needles. Instead, you stimulate well established energy meridian points on your body by tapping them with your fingertips- while you are psychologically tuned in to an issue. The process is easy to learn and can be practiced by anyone. We just call it magic!
The Benefits of EFT Tapping
Gentle and effective healing technique.
Amazingly effective for relief of physical pain.
Calms the nervous system and enhances the immune system.
Relieves the stress response – fight, flight or freeze.
With patience and persistence EFT will also heal anxiety, depression, and limiting beliefs and fears.
And so much more!
---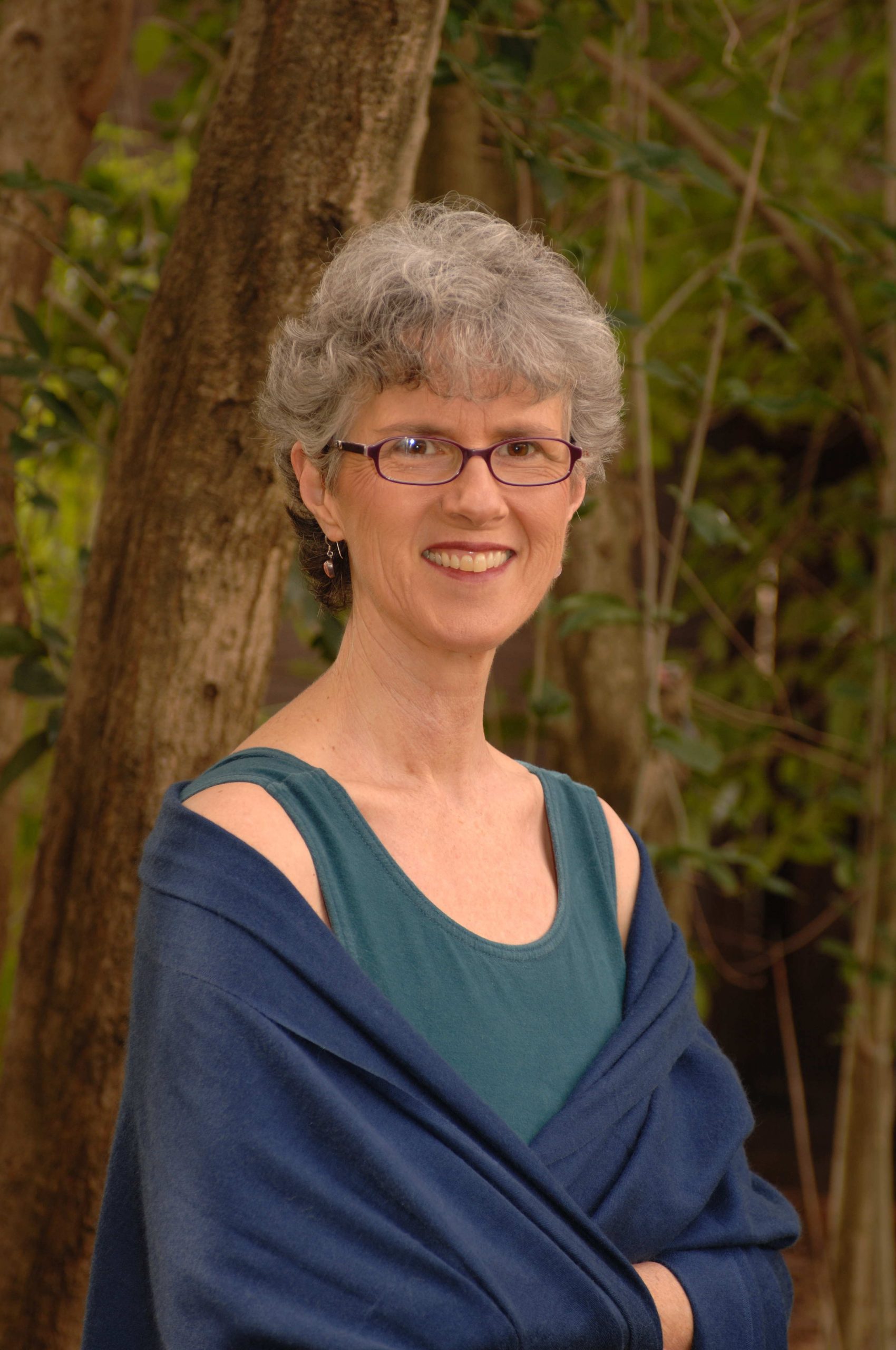 Becca has been practicing and teaching Ananda yoga since 1998 and EFT since 2008. Creating safe and sacred space for healing and creativity is her greatest joy. With these gentle practices you can slow down, get quiet and listen to your intuition, body wisdom and Divine guidance.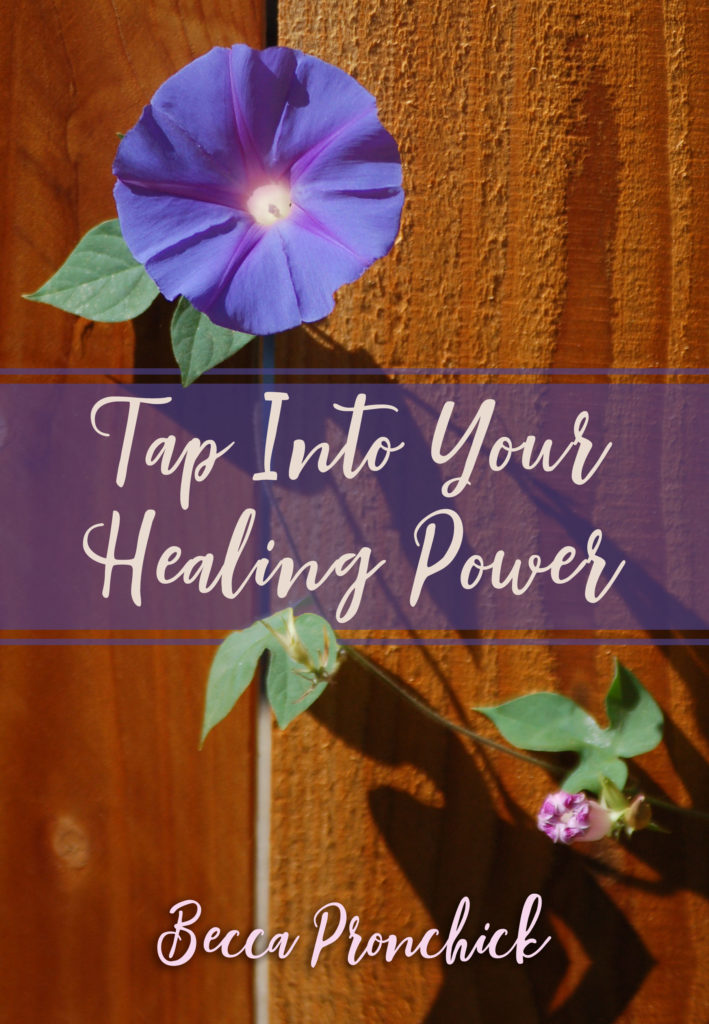 ---
A percentage of my proceeds are donated to the Oregon Food Bank at www.oregonfoodbank.org and the Kaleidoscope Child Foundation at www.kaleidoscopechildfoundation.org. These two causes are close to my heart locally and globally.
Here are the tapping points:
Eyebrow point – at the beginning of the eyebrow, just above the nose.
Side of the eyes – on the bone bordering the outside of the eye.
Under the eyes – on the bone directly under the eye.
Under the nose – in the center of the area between the nose and top lip.
Chin – in the center between the bottom lip and the bottom of the chin.
Collar bones – the junction where the collarbone, sternum and ribs first meet.
Under the arms – on the side of the body approx. 4 inches below the armpit.
Lower ribs – just below the breasts.
Inside both wrists palms facing so fingertips tap inside both wrists.
Crown of the head – toward the back of the head, just before it goes vertical.
Remember to tap every day even when you begin to feel better. Enjoy!
"I am very new to EFT, Emotional Freedom Technique (tapping), and am awed by it's power. I recently had a bad headache and after just five or so minutes of guided tapping, my headache was gone! Becca is a wonderful teacher who generously shares her wisdom, honesty, and humor. I am deeply appreciative of her and what I am learning." Heidi Hamler
For personal support and to schedule a complimentary consultation with Becca Pronchick, Call 707-363-5532 or get in touch by email at pronchick.becca@gmail.com.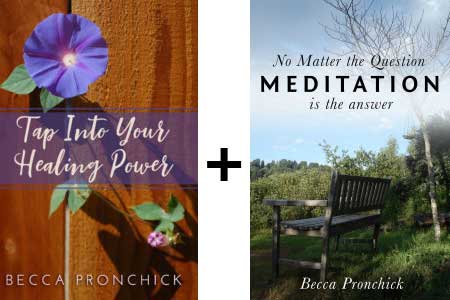 You might also enjoy Becca's other book No Matter the Question, Meditation is the Answer – a meditation book to help you discover your inner voice, listen to your body and transform this new awareness into lasting changes. Save 20% with an eBook Bundle, it is only available for a limited time.